Batch Photo Resizing With Faststone Software for Windows
---
** Need to rotate your JPG images first? Do it without losing image quality:
JPEG Lossless Rotator
---
1: DOWNLOAD THE FREE SOFTWARE
Download Faststone Photo Resizer here:
www.faststone.org
Download the "exe" version
Save the file, then open it -OR- Open the file directly to install it: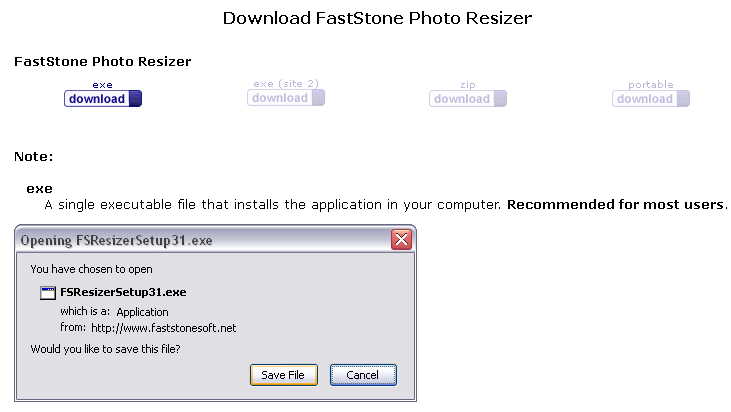 ---
2: RUN FASTSTONE SOFTWARE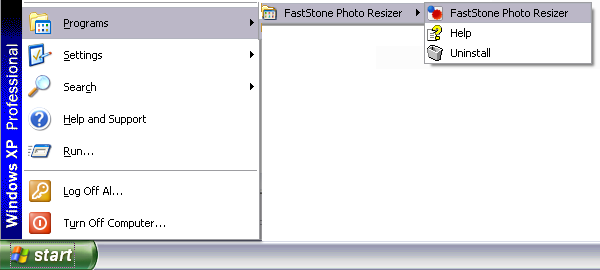 ---
3: SET UP FASTSTONE (only needs to be done once)
Set the check-boxes in the hilighted area exactly as shown below, i.e.,
- Output Format: JPEG Format
- Output Folder: (Browse & choose a place for the resized images to be saved)
- Use Advanced Options
- Rename *_tn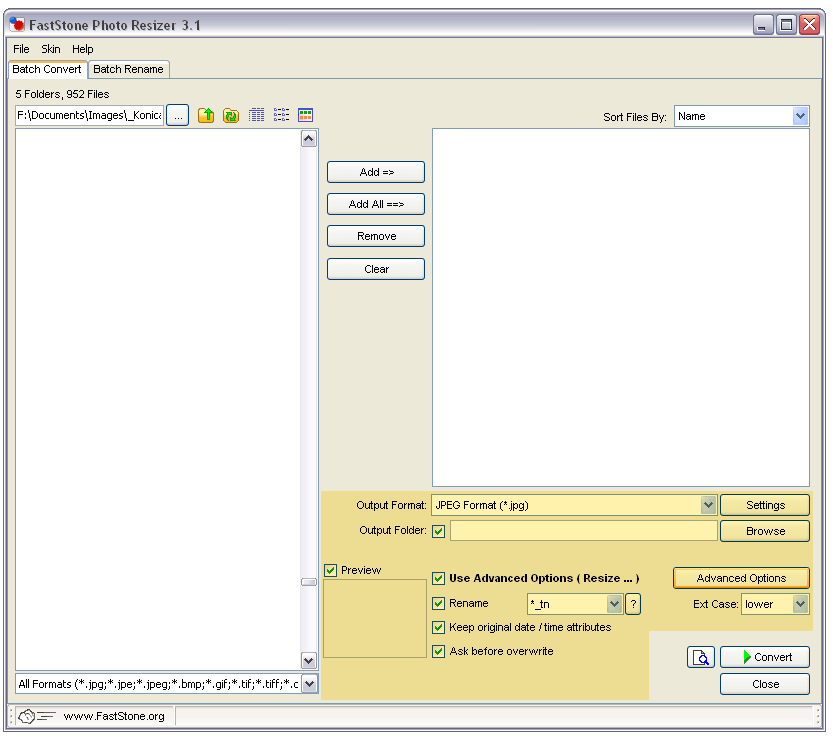 ---
CLICK ON ADVANCED OPTIONS
Set up Resize exactly as shown below & click OK: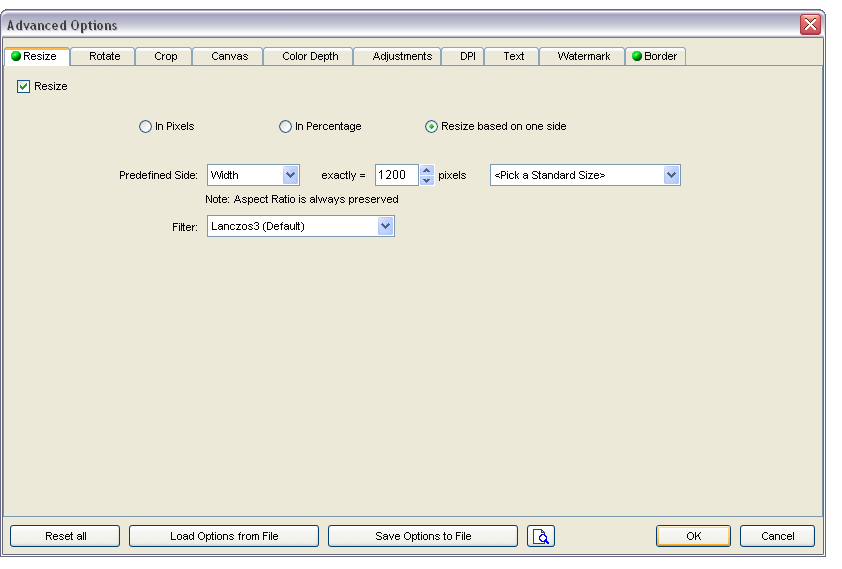 ---
ADVANCED OPTIONS - BORDER TAB
Completely optional - set up an image Border as shown below: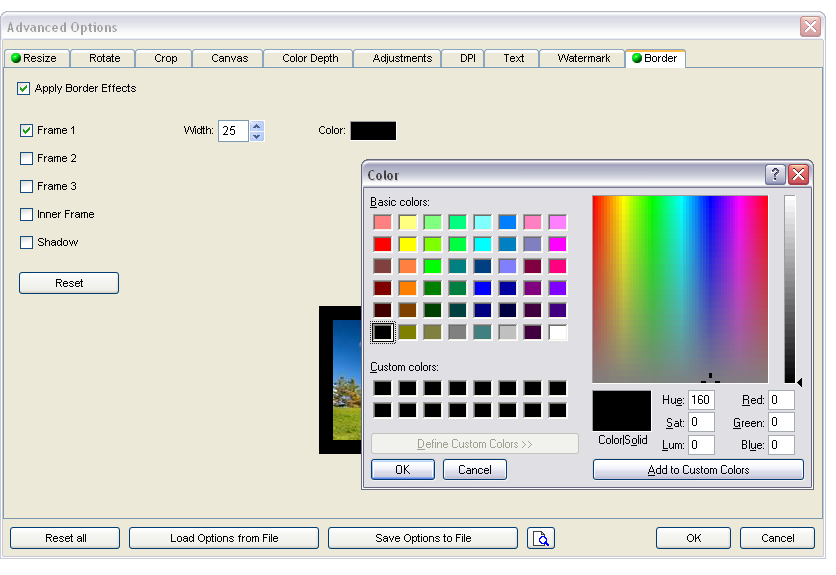 Click OK
Setup is done. You're ready to resize images!
---
4: YOU'RE READY TO BATCH RESIZE YOUR IMAGES!
Choose the folder where the images to be resized are located, via the left panel
Click the 'View Thumbnails' icon to see thumbnails if you prefer to preview them
Add=> images to the right panel
Click '
> Convert
'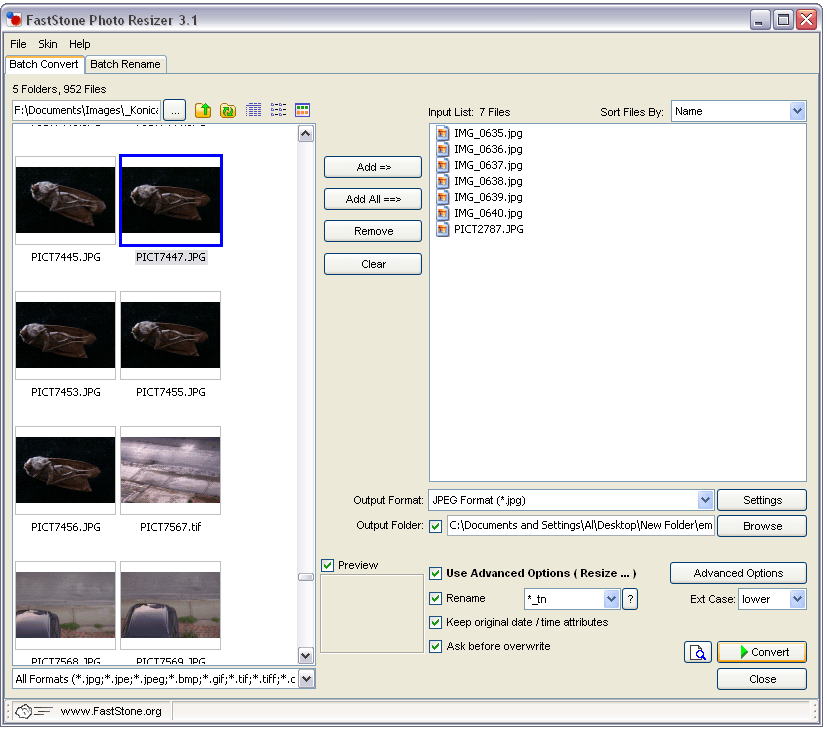 That's it - all your images in the right panel are now resized and renamed
much like this:
originalname_tn.jpg
and can now be found in your chosen Output Folder.
---